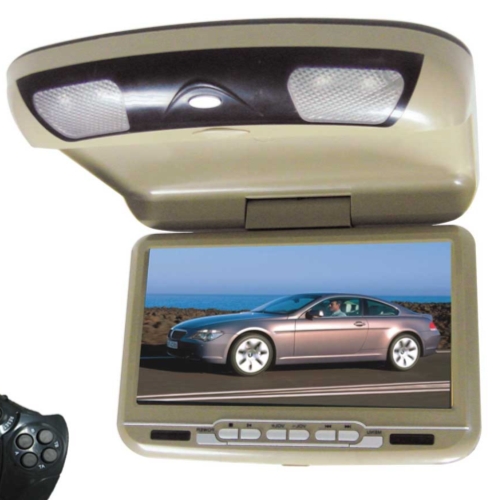 Image 1; Image 2
HASEE MrD980 car radio of ceiling DVD TV MP&4 Radio Car radio MrD980 DVD DivX Radio TV Games MP3 MP4 " Reader SD/MS/MMC SD/MS/MMC SD/MS/MMC SD/MS/MMC 3-in-1, USB port, Compatible DVD / CD / CDG / MP4 / MP3 / WMA / JPEG, FM transmitter which is connected to the standard car radio of the car. Infrared transmission for wireless helmets. Screen function OSD. Audio / Video out and in (AV, jack). Menu multilanguage, Remote control, Loudspeakers integrated with 3D function and surround. Jack plug helmet , TV System: NTSC / PALE / AUTO, Anti-radiations. Support of the games 32 bits (via ROMA download) with joystick wirelessly. The games are to be placed on a SD card. Screen 9 '' TFT LCD Player CD-DVD by SONY Aspect ratio: 16:9e Image Resolution : 480 x 234 Electric consumption:12W Supply: DC 12V car battery Color system: PALE / NTSC (auto search system) Colors available: black, beige Chipset 8202T, last generation. "

sold by HASEE
247€

Clients who searched this product also liked:

Advices for this article:

- Increase the memory of you device or add Wifi to it by adding memory cards.
Better understand this article:

USB:Universal Serial Bus ports enable you to connect multiple devices together without turning them off.
MP3:MP3 is a famous music file format.
MP4:MP4 is a famous video file format.
DVD:DVD is a memory support, evolution of the CD.
OSD:OSD is a system that enables you to have menus on-screen for setup the device easily.
JPEG:is a compressed image format usually used by internet users.
WMA:is a file format for videos.
DIVX:is a video file format.
HASEE:Haseeis the second biggest computers manufacture in China.
Clients comments (for questions, use the contact form):
---
Copyright(c) 2009-2010 NetPayBox All rights reserved.
SALES POLICY -
CONTACTS -
SELL ON NetPayBox -
AFFILIATION PROGRAM -
TRANS ASIA GROUP -
HOME -
REFERENCEMENT -
SITEMAP