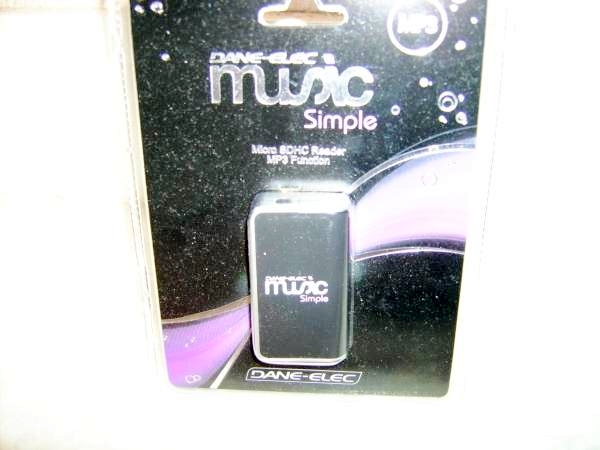 Image 1; Image 2
Player Danelec MP3 with memory card reader MicroSD SDHC (infinite listening) You will never be limited by the size of the memory again! Music Simple is a Dane-Elec product. It works with memory card MicroSD SDHC on sale in the shops (16Go, 32Go, etc…). Give it the memory you want and listen hours of MP3! Works with a provided AAA LR6 battery. USB Cable provided. Stereo headphones provided. Function play/pause. Adjustment of the volume. Jack Plug for the headphones input. Very tidy design and mini size! An excellent product in the MP3 category!

sold by Sia Electronics
20€

Clients who searched this product also liked:

Advices for this article:

- This device can read MP3 music files.
Better understand this article:

USB:Universal Serial Bus ports enable you to connect multiple devices together without turning them off.
MicroSD:MicroSD refers to memory cards such as TFcards.
MP3:MP3 is a famous music file format.
OSD:OSD is a system that enables you to have menus on-screen for setup the device easily.
Clients comments (for questions, use the contact form):
---
Copyright(c) 2009-2010 NetPayBox All rights reserved.
SALES POLICY -
CONTACTS -
SELL ON NetPayBox -
AFFILIATION PROGRAM -
TRANS ASIA GROUP -
HOME -
REFERENCEMENT -
SITEMAP