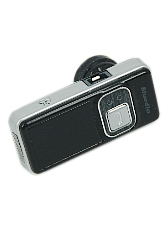 Image 1; Image 2
A2DP Bluedio Auricle Bluetooth It can receive an earphone usb wired (delivered) for a more comfortable listening. Wait Function, dual channel (2 cannels). A2DP, it can receive the waves of the in car radio.

sold by Sia Electronics
26€

Clients who searched this product also liked:

Advices for this article:

- Increase the memory of you device or add Wifi to it by adding memory cards.
Better understand this article:

USB:Universal Serial Bus ports enable you to connect multiple devices together without turning them off.
Bluetooth:Bluetooth is a proprietary open wireless technology standard for exchanging data over short distances (using short wavelength radio transmissions) from fixed and mobile devices, creating personal area networks (PANs) with high levels of security. It enables connecting small devices together such as a mobile phone with a headset.
DUAL:DUAL SIM enables having 2 SIM cards working side by side.
Clients comments (for questions, use the contact form):
---
Copyright(c) 2009-2010 NetPayBox All rights reserved.
SALES POLICY -
CONTACTS -
SELL ON NetPayBox -
AFFILIATION PROGRAM -
TRANS ASIA GROUP -
HOME -
REFERENCEMENT -
SITEMAP