You are here : COMPUTING / PC Accessories / Stoking Cup USB
Publish this page!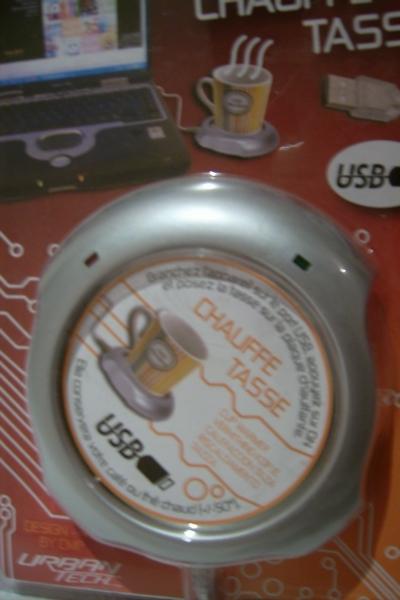 Image 1; Image 2
Stoking Cup USB Essential to keep your cup of coffee in the warmth near the PC! It's an 2009 best-seller! This stoking cup works with the 5V current of the USB Plug of your PC! Supplied with its USB cable, it's ready to works and can go up it temperature up to 70° max (50° in average). With its very refined design it's the perfect mate of your long working evenings!

sold by HASEE
20€

Clients who searched this product also liked:

Advices for this article:

- Check ou PC games!
Better understand this article:

USB:Universal Serial Bus ports enable you to connect multiple devices together without turning them off.
Clients comments (for questions, use the contact form):
---
Copyright(c) 2009-2010 NetPayBox All rights reserved.
SALES POLICY -
CONTACTS -
SELL ON NetPayBox -
AFFILIATION PROGRAM -
TRANS ASIA GROUP -
HOME -
REFERENCEMENT -
SITEMAP