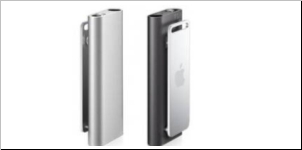 Image 1; Image 2
YDP100 8Go Player MP3 FM Radio Support MP3 music, FM radio , Earphone with adjustment of volume(optional,add USD1)8go

sold by Sia Electronics
52€

Clients who searched this product also liked:

Advices for this article:

- Increase the memory of you device or add Wifi to it by adding memory cards.
Better understand this article:

MP3:MP3 is a famous music file format.
Clients comments (for questions, use the contact form):
---
Copyright(c) 2009-2010 NetPayBox All rights reserved.
SALES POLICY -
CONTACTS -
SELL ON NetPayBox -
AFFILIATION PROGRAM -
TRANS ASIA GROUP -
HOME -
REFERENCEMENT -
SITEMAP